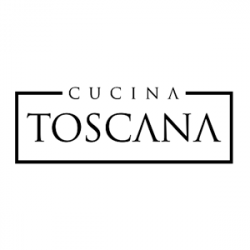 Latest posts by Cucina Toscana
(see all)
Regional Cuisine of Italy: Southern Cuisine

In this final installment, we've reached Southern Italy, the soul of Italian cuisine and bedrock in the history of Italian cooking. Influenced by the bounty of the Mediterranean and the agriculture of the region, Southern Italian cuisine showcases bold flavors of tomato, fine olive oil, and the fragrance of herbs and spices that have come to define Italian cuisine: oregano, basil, and citruses.

Campania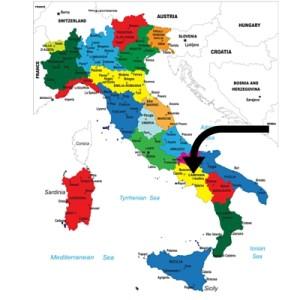 Campania is home to the internationally renowned tomato sauce, pommorola and is the birthplace of pizza. This region is hilly to the north, with the infamous Mt. Vesuvius in the center. As a result, the land here is fertile due to the volcanic soil, and produces some of the country's best tomatoes, as well as fruits such as figs, peaches, oranges, and lemons. Campania is also known for the famous Mozzarella di Bufali, as well ricotta and sheep's milk Pecorino. Bordered by the Mediterranean on the south, cities such as Naples are known for dishes of ocean-fresh seafood, such as fish fried in olive oil.

Basilicata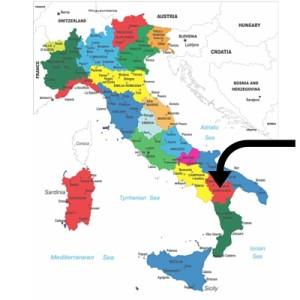 Nearby Basilicata has long been Italy's poorest and least populated region, but these challenges bring some standout combinations in Southern cuisine. Basilicata utilizes the simple ingredients of garlic, spicy pepper, basil, and select vegetables, such as zucchini and rabe, to create delicious and filling pasta dishes.

Puglia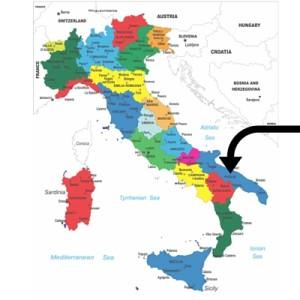 Like Basilicata and other Southern regions, cuisine in Puglia showcases pork and lamb sausage. Puglia is the "heel" of Italy's "boot," a mostly flat land of plains that stretch to the Adriatic Sea. Eggplant, peppers, olives, and cauliflower are vegetables of choice in Puglia, and its proximity along the water yields a high number of stewed or grilled dishes featuring mussels, octopus, and other fish.

Calabria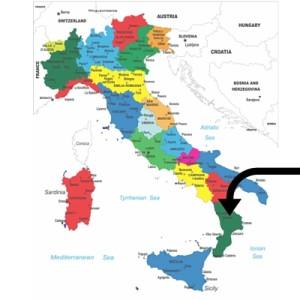 At the southern tip, we come to Calabria, which celebrates meat in its cuisine. Lamb, kid, beef, pork, and rabbit are generally prepared skewered and grilled, along with vegetables such as fava beans, artichoke, and rocket. Calabria is located at one of the highest mountainous regions of Italy, and its cuisine boasts an influence of Arab and Albanian flavors, often combining chili pepper and sweet and sour spices within savory dishes.

Sardinia & Sicily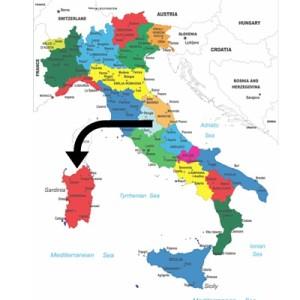 Last but not least are the culinary wonders of Italy's two islands: Sardinia and Sicily. Isolated from the mainland, these two islands have melded a fascinating combination of flavors from the South and Western coasts, as well as from the large population of travelers who have passed through over the expanse of time. Sardinia showcases influences of French, Greek, Arab, and Spanish cuisine, with dishes fairly meat-focused for this mountainous island. Boar, goat, and lamb are cooked in stews and roasts, while sheep's milk cheese accompanies most dishes. As an island, Sardinia favors seafood dishes such as spicy fish soup and the pasta dish spaghetti con bottarga, served with mullet roe.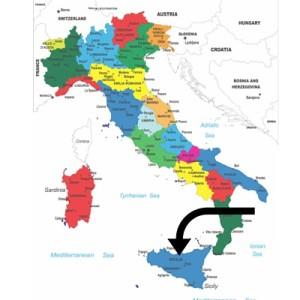 Sicily is the largest island in the Mediterranean and reveals influences of Greek, Arab, Spanish and French cuisine, as well as Italian. The island is bountiful in fruit production, with lemons, blood oranges, tangerines, and olives, along with eggplant which is featured in the antipasto dish caponata. Sicilian cuisine features bold flavors whether hot and spicy or thick and creamy, in skewered and grilled meat dishes and complex pastas and rice dishes alike.
Buon appetito!

---