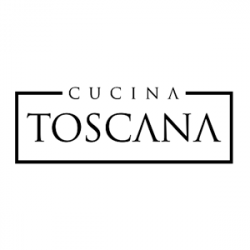 Latest posts by Cucina Toscana
(see all)
A Tumultuous Childhood
Born on February 21, 1947, Lidia Matticchio Bastianich's early years were marked by the tumult in Europe after World War II. Lidia's birthplace, Pola, was made a part of Yugoslavia on February 10, 1947, a mere eleven days before she was born. Her family faced hardship during the Communist regime in Yugoslavia. In 1956, her father, Vittorio, sent Lidia, her mother, and brother to Trieste, Italy under the guise of visiting relatives. The Matticchio family remained in Trieste, and were joined by her father shortly thereafter.
In Trieste, Lidia's family lived in the Risiera di San Sabba camp, which was reserved for refugees seeking political asylum from Communist Yugoslavia. During this time, Lidia's mother was hired as a cook for a wealthy family in Trieste.
Coming to America
In 1958, the Matticchio family emigrated to New York City, where they settled in Queens, New York. At the age of 14, Lidia began to work at a bakery in Astoria (which happened to be owned by actor Christopher Walken's father). She also worked at a pizzeria in Manhattan after high school. These were the early roots of Lidia's cooking career.
At the age of 16, Lidia met Felix Bastianich at her birthday party. The two would marry in 1966. In 1968, Lidia gave birth to her first child, Joseph – better known as Joe Bastianich, chef, restauranteur, and judge on the TV show MasterChef.
Restaurant Success
Lidia and Felix Bastianich opened their first restaurant in 1971 in Queens. This small restaurant, Buonavia ("good road"), served Italian-American food that was popular at the time. Following the birth of her second child, Tanya, Lidia began to cook Italian dishes, as well as Istrian dishes (Istrian cuisine is derived from ethnic Italians who lived in the Yugoslav territory of Istria).
A second restaurant, Villa Secondo, garnered attention of food critics, which lead to Lidia giving cooking demonstrations. In 1981, the Bastianich couple sold both Buonavia and Villa Secondo to open Felidia – which received three stars from The New York Times and much praise from food critics.
In 1993, Lidia's son Joe left his job as a Wall Street bond trader to partner with his parents on a new restaurant venture, Becco. The Bastianich family grew an empire around the United States, with restaurants in Kansas City and Pittsburgh.
Television Personality & Further Success
In 1993, Julia Child invited Lidia to appear on an episode of her program, Julia Child: Cooking with Master Chefs, which inspired  Lidia to pursue a career in television. By 1998, Lidia had her own program on Public Television, Lidia's Italian Table. In later years, Lidia's television appearances expanded to shows such as Lidia's Family Table, Lidia's Italy, Lidia's Italy in America, and Lidia's Kitchen. Lidia appeared on MasterChef USA in 2000 as a guest judge, and received an Emmy in 2013 for her work on Public Television.
Lidia expanded her family's commercial interests further, with a line of cookware, as well as courses on culinary and gastronomy at Eataly's school, La Scuola. Through her son Joe, Lidia has partnered with chefs such as Mario Batali; and with her daughter Tanya, an Italian art historian, Lidia formed a travel agency, Esperienze Italiane, which offers tours through Italy.
Lidia Bastianich is a key figure in America's culinary landscape, and the matriarch of a successful family operation with its roots in Italian cuisine.
---
JOIN US FOR THE FINEST ITALIAN FOOD (AND WINE) IN SALT LAKE CITY
CUCINA TOSCANA
282 S 300 W
SALT LAKE CITY, UT 84101
PHONE: (801) 328-3463