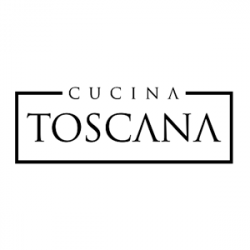 Latest posts by Cucina Toscana
(see all)
Valentine's Day in Italy looks almost nothing like in the US. The traditions of Valentine's Day in Italy are embedded in a long history – long before Hallmark came along! We hope that you have a lovely Valentine's Day with your sweetie and your loved ones!
History of Valentine's Day
Valentine's Day is an old tradition from the Roman Empire. Taking place on February 14, Valentine's Day celebrates the Queen of Roman gods and goddesses – Juno, the Goddess of Women and Marriage. In Italy, Valentine's Day is known as La Festa Degli Innamorati.
Traditions for Couples
Valentine's Day in Italy was historically celebrated as a Spring Festival. They will celebrate the advent of spring together by spending time outdoors, strolling in parks, sitting under trees or in beautiful gardens, and listening to music or talking.
Contemporary Italian couples may present each other with small, chocolate-covered hazelnut candies by Perugina, which are filled with a sweet cherry liquid center. The inside wrapper of Perguina Baci candies boast romantic poetry.
Italian couples also follow the tradition of padlocking their love to a bridge or railing, and throwing the key away.
In Verona, Italy – known as the city of Romeo and Juliet – there is a four-day Valentine's celebration, with heart lanterns lining the city and free concerts in the Piazza dei Signori. There is also a love-letter writing contest and romantic dinner specials in restaurants around town.
Traditions for Singles
For young, single girls in Italy in the past, it was believed that the first man they saw on Valentine's Day would be the man they married – or at least a man who looked like him! As such, young girls would wake up early and look out their window at men who walked by.
Many Different Ways to Say I Love You
Italian is a romantic language – and the originator of Romance languages! Now, if you have a sweetie who is Italian and you want to impress, here are a few ways to profess your love in Italian!
Buon San Valentino, Amore Mio (Happy Valentine's Day, My Love)
Con te ogni giorno e San Valentino…Grazie Amore (Every day with you is St. Valentine's Day…Thank you, Love)
San Valentino e solo un nuovo pretesto per dirti quanto sempre ti amo! (Valentine's Day is only a new excuse to tell you how much I always love you!)
Amo te oggi e sempre. Buon San Valentino (I love you today and forever. Happy Valentine's Day)
Il giorno migliore per festeggiare il mio immense amore per te! Buon San Valentino (The best day to celebrate my immense love for you! Happy Valentine's Day)
Grazie Amore per rendere speciali i giorni della mia vita. Buon San Valentino (Thank you My Love for making the days of my life special. Happy Valentine's Day)
---
JOIN US FOR THE FINEST ITALIAN FOOD (AND WINE) IN SALT LAKE CITY
CUCINA TOSCANA
282 S 300 W
SALT LAKE CITY, UT 84101
PHONE: (801) 328-3463