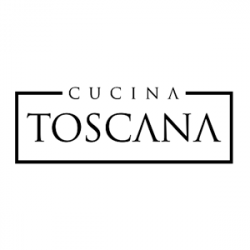 Latest posts by Cucina Toscana
(see all)
Italian Cuisine in America
In the 2015 film Brooklyn, a young Irish woman new to the US in the 1950s falls in love with an Italian-American. In preparation to meet his family for the first time, her housemates teach her how to eat spaghetti with a fork and spoon.
These days, such a thing would be ludicrous to imagine because after all, Italian is one of the most popular cuisines in the US. But it was not always so.
Italian immigrants began to arrive in the US in the 19th century, bringing cuisine from diverse parts of Italy. As Italian-Americans moved around the country and settled in various parts of the US, we can see their influence on regional dishes. For example, Chicken Tetrazzini was named for opera singer Luisa Tetrazzini in the early 1900s. In New Orleans, we can trace the origins of the muffuletta sandwich to muffuliette rolls baked in Sicily. From Philadelphia (Philly Cheese Steak) to San Francisco (cioppino – fish stew), the influence of Italians in America is wide-spread.
It wasn't until the 1950s to the 1970s that Italian food became more popular in the American diet. One particular figure has now become a name synonymous with American grocery store food, particularly for kids – but Chef Boyardee's origins begin in Italy and follows the rise of Italian cuisine in America.
Early Life of Ettore Boiardi
Chef Boyardee, as we now know him, was born Ettore Boiardi, in Piacenza, Italy in 1897. At the age of 16, in 1914, he arrived on Ellis Island.
In New York City, Boiardi and his brother Paolo worked in the kitchen of the Plaza Hotel. Eventually, the talented young cook worked his way to becoming the head chef. By 1915, Boiardi was in charge of catering for the wedding of President Woodrow Wilson, at the Greenbrier Hotel in West Virginia.
Following World War I, Boiardi continued to work for President Wilson, supervising the catering at the White House. He was in charge of the homecoming meal for 2,000 World War I soldiers. From these stately experiences, Boiardi opened his first restaurant in 1926, based in Cleveland, Ohio. The restaurant was called Il Giardino d'Italia ("The Garden of Italy").
Because Italian food was still quite new to America, Boiardi's restaurant patrons asked for recipes and samples of his spaghetti sauce. Generous in spirit, Boiardi had the brilliant idea to send people home with cleaned milk bottles of his famous spaghetti sauce.
Becoming "Chef Boyardee"
In 1927, with the success of Il Giardino d'Italia, Boiardi collaborated with two restaurant patrons, Maurice and Eva Weiner, owners of a self-service grocery store chain. Boiardi and his brother Paolo began to process first sauces, then other foods, at a canning plant for distribution across the United States.
The popularity of Boiardi's products lead to an expanded factory in 1928. By 1929, Boiardi had introduced his spaghetti products to the country. A decade later, in 1938, the Boiardi family moved their company to Pennsylvania, where they began to grow fresh produce as ingredients. It was during this time that Boiardi began to sell his products as "Chef Boyardee," so that his customers could easily pronounce his Italian name.
Influence on Italian American Cuisine
During World War II, Chef Boyardee supplied Allied troops with food on the front, and received a Gold Star from the US War Department. Though in the Cold War years, Boiardi struggled as a businessman, the name Chef Boy-Ar-Dee became a brand name in grocery chains around the country.
When Italian cuisine saw a surge in popularity in the mid-20th century, it became a regular part of the American diet. These days, most grocery stores carry multitudes of high quality Italian ingredients, from sauces to pastas to spices.
But we can't forget the influence of Ettore Boiardi – "Chef Boyardee" – as one of the first Italian Americans to bring Italian cuisine directly to the homes of countless Americans. If all this Chef Boyardee talk has got you craving ravioli, come visit us for a meal!
---
JOIN US FOR THE FINEST ITALIAN FOOD (AND WINE) IN SALT LAKE CITY
CUCINA TOSCANA
282 S 300 W
SALT LAKE CITY, UT 84101
PHONE: (801) 328-3463