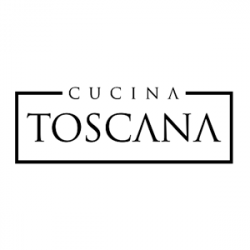 Latest posts by Cucina Toscana
(see all)
Pasqua, Easter in Italy
In Italy, Easter is known as Pasqua. It is the second most important religious holiday in Italy, after Christmas. In a religious sense, Easter is the feasted dedicated to the resurrection of Jesus Christ. For Italian Catholics, it is a day to commemorate the women of the sepulcher who were comforted by an angel when they returned to the tomb of Jesus and found it empty.
In 325 CE, the Nicean Council determined that Easter was to fall on the first Sunday after the first full moon following the Spring Equinox. Over history, religious and cultural traditions have shaped Easter celebrations worldwide.
La Settimana Santa ("The Holy Week") begins on Palm Sunday and ends on Easter. Most Italian celebrations of leading up to Easter take place over three days: Thursday, Friday, and Saturday (from the Latin triduum).
Holy Thursday commemorates the Last Supper of Jesus and the Apostles. Holy Friday, the day of Christ's death, is remembered. In Italy, a mass is held at three in the afternoon (traditionally believed to be the time of Christ's death). During this mass, the Passion of the Christ is celebrated. Holy Saturday brings a moment of silence: Mass is conducted without a music or choir. During these three days, processions are held in towns across Italy, with parade participants dressed in ancient costumes.
The religious rituals of Easter Triduum are celebrated on Easter Sunday, known in Italy as Pasqua. Across Italy, towns and villages have different feasts, celebrations, and exhibitions. A mass is also held.
Traditions vary in different cities and towns. For example, Florence celebrates Easter with the Scoppio del Carro, an explosion of a cart. A wagon is dragged through Florence by white oxen until it reaches the historic Basilica di Santa Maria del Fiore. At the end of Mass, the Archbishop sends a rocket into the cart, igniting all of the fireworks for an extraordinary display.
Pasquetta – A Family Springtime Tradition
Pasquetta, known as Little Easter, is celebrated on the Monday after Easter. This light-hearted celebration is a favorite springtime tradition of Italians, bringing families together for food and festivities. Depending on the area, there are different games and foods served. In Panicale, located in Umbria, people play the game ruzzolone: big wheels of cheese are rolled around a course. Meanwhile, other towns play games with eggs – not unlike the tradition of the Easter Egg Hunt. Usually taking place outdoors, Pasquetta is a day for families to come together and welcome springtime.
Cuisine of Pasqua and Pasquetta in Italy
As with other holidays in Italy, Pasqua and Pasquetta celebrate with elaborate feasts. Especially because Easter signals the end of Lent, Easter cuisine in Italy signifies abundance. Depending on the region, Italians may eat "torta di Pasqua," a savory cheese bread sprinkled with holy water; "La Colomba," a dove-shaped cake with candied orange peel and an almond sugar glaze; hard-boiled eggs; chocolate; and much more.
Easter Lunch is the main meal, celebrating the cuisine of spring. Dishes such as wild asparagus, rolled egg tagliatelle, roasted lamb, new potatoes, artichokes, fennel, broccoli rabe, and other seasonal vegetables are commonly served. Easter sweets include l'uovo di Pasqua, 6-feet tall chocolate Easter eggs as well as different cakes.
Pasquetta, on Monday, is meant to be a picnic comprised of items left over from Easter Lunch. Pasquetta also features eggs predominantly in the menu, from baked frittatas to hard-boiled eggs to quiches. Also included are pastas, calzones, and red wine. Families will pack their baskets and grills, and go on day trips to different parks and natural areas to relax and welcome spring.
For an Italian Easter Lunch, join us at Cucina Toscana!
---
JOIN US FOR THE FINEST ITALIAN FOOD (AND WINE) IN SALT LAKE CITY
CUCINA TOSCANA
282 S 300 W
SALT LAKE CITY, UT 84101
PHONE: (801) 328-3463