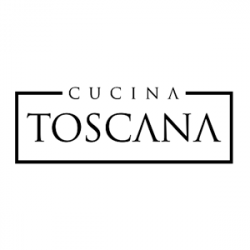 Latest posts by Cucina Toscana
(see all)
All About Italian Wines
Italian Wine
Wine Enthusiast magazine writes, "In ancient times, the Italian peninsula was commonly referred to as enotria, or 'land of wine' because of its rich diversity of grape varieties and many acres dedicated to cultivated vines. In more ways than one, Italy became a gigantic nursery and a commercial hub fortuitously positioned at the heart of the Mediterranean for what would become western civilization's first 'globally' traded product: wine."
The geography of Italy stretches north to south through ideal geology and climate for producing wine. In the last three decades, Italy has undergone revolution of wine production that extends beyond generic reds and whites. Certain Tuscan vintners have put Italy on the map for respected wines such as Amarone, Barolo, Brunello di Montalcino, and Passito di Pantelleria. Currently, Italy is the world's second-largest producer of wine after France.
Italian wines are regulated with over three hundred DOC (Denominazioni di Origine Controllata) and DOCG (Denominazioni di Origine Controllata e Garantita) classifications. These classifications help people determine the level of designation of the wine as they prepare to buy them.
Though Italian wines are made with many different varieties of grapes, Italy does offer grapes indigenous to the region. Nero d'Avola, Fiano, Sagrantino, and Teroldego are grapes that are specific just to Italy, which produces a wine that is truly Italian in flavor. Like Italian cuisine, Italian wines differ depending on the region.
Regions of Italian Wine
Northern Italian Wines
Northern Italy is bordered by the Alps, which different climates at the foot of the mountains. Influenced in part by French traditions, wines from the northern parts are made of Nebbiolo grapes. The two famous wines of northwestern Piedmont are Barolo and Barbaresco. Toward the east, in Veneto, famous wines include Amarone and Pinot Grigio. Vintners in Veneto dry raisins on straw mats, following an ancient tradition. In terms of white wines, white grapes in Veneto, Trentino, Alto Adige, and Friuli-Venezia Giulia are celebrated, forming the basis for Pinot Grigio. Also in Trentino and Lombardy, you will find the "Champagne of Italy," some of Italy's best sparkling wine made of Pinot Noir and Chardonnay grapes.
The silky Amarone and the light Pinot Grigio and sparkling wines are the perfect accompaniment for heavier, richer Northern Italian dishes.
Central Italian Wines
Central Italy produces cuisine that is most familiar to Americans, with rich pasta dishes, meat sauces, olive oil, and internationally renowned cheeses. The region has a diverse landscape, with Tuscany at the forefront. Tuscany's famous wines include Chianti Classico, Brunello di Montalcino, Vino Nobile di Montepulciano, San Gimignano whites, and Bolgeri and Maremma reds. Tuscany is the site of Italy's wine revolution, featuring wines blended with international varieties such as Cabernet Sauvignon. Other renowned central Italian wines include Sagrantino from Umbira, Montepulciano from Abruzzo, and the white Verdicchio from Le Marche. Generally speaking, central Italian wines are robust and hold up to the many flavors of central Italian cuisine.
Wines of Southern Italy and the Islands
Southern Italy and the nearby island cuisines are much brighter in flavor than their northern counterparts. Produce in this region is amplified by volcanic soil, producing the country's best fruits (figs, peaches, oranges, lemons) and cheeses (Mozzarella di Bufali, ricotta, Pecorino). With access to the warmth of the Mediterranean Sea, seafood is plentiful. Wines of southern Italy match the flavors of the region, such as Fiano and Greco di Tufo, with mineral notes reflecting the volcanic soil. Grapes of this region are Primitivo and Negromaro. In the Islands, Sicily has produced some wonderful wines from their native grapes, such as the red Nero d'Avola and the white Grillo. Sicily also produces a delicious dessert wine, Passito di Pantelleria.
Ready for a great wine pairing with your Italian meal? Join us at Cucina Toscana!
---
JOIN US FOR THE FINEST ITALIAN FOOD (AND WINE) IN SALT LAKE CITY
CUCINA TOSCANA
282 S 300 W
SALT LAKE CITY, UT 84101
PHONE: (801) 328-3463