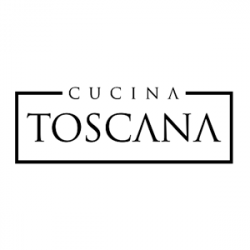 Latest posts by Cucina Toscana
(see all)
All About Italian Greens
Primavera – Spring is in the Air!
Spring is a bountiful time for produce, with Italian cuisine boasting ingredients that are light and fresh. Most of us know the Italian word for spring – primavera­ – perhaps due to the popularity of the dish, pasta primavera.
It may come as a surprise that pasta primavera is the invention of a New York Italian chef named Sirio Maccioni, and its origins are found not in New York, not in Italy – but in Canada! Pasta primavera was whipped up by Chef Maccioni because he wanted to provide something completely different – a mix of butter, cream, cheese, and vegetables.
Pasta primavera aside, traditional Italian food is chockfull of fresh vegetables, used in flavorful and nutritious ways. Here at Cucina Toscana, many of our favorite Italian dishes showcase beautiful greens, just in time for spring.
Basil
Perhaps the most popular herb associated with Italian cooking is basil. Basil, "the king of herbs," brings an inherent freshness to any dish, no matter how rich it is. It is commonly used fresh, rather than cooked, as cooking is known to destroy the natural flavor of basil. Basil is recognizable by its strong, sweet smell, similar to anise.
Basil is used as a supporting player as a topping of fresh leaves on a dish of pasta, chopped into fresh tomatoes for bruschetta, and most popularly, as one of the main ingredients of pesto. You'll often find basil in the earlier courses of an Italian meal.
At Cucina Toscana, we use basil in a number of our dishes. You'll find basil alongside fresh mozzarella, prosciutto and sliced tomatoes in the appetizer, caprese e prosciutto. It is also a key player along with eggplant in melanzane alla parmigiana.
Fennel
Did you know that fennel is a relative of the beloved carrot? Fennel is an aromatic and flavorful herb that shares a similar flavor profile with anise. In Italian cuisine, finocchio (Florence fennel) is used as a vegetable.
Fennel is used commonly in Italian salads, while its seeds add flavor to Italian sausage.
You'll find fennel in several dishes on our menu at Cucina Toscana. Fennel adds a special kick to our salmone carpaccio, alongside smoked salmon, arugula, lemon, and olive oil. For an earthier and more rustic dish, our anatra in porchetta is a fennel and rosemary encrusted duck breast with roasted figs.
Arugula
Arugula has grown in popularity in recent years as a nutritious salad green. It is also known as rocket. Rich in vitamin C and potassium, arugula is similar in appearance to lettuce and has been used since Roman times as an aphrodisiac. Arugula is used in Italian cooking as a pizza topping – added near the end of the baking process to avoid wilting – as well as in various pasta dishes, often chopped up with tomato sauce and pecorino cheese.
Here at Cucina Toscana, we like our arugula in salad (along with roasted purple and golden beets) and our favorite seafood dishes, from smoked salmon (along with fennel), to our aragosta e granchio in carpaccio (lobster and crab). Our beef carpaccio also relies on the peppery flavors of arugula for a boost in flavor.
Spinach
Spinach is one of the most popular greens worldwide. We know from Popeye popping cans of spinach that it is full of iron and calcium. Italy offers two special varieties of spinach: Merlo Nero (a mild variety) and Viroflay (a large leafy variety). Spinach was a favorite vegetable of Catherine de Medici of Florentine, hence the attachment of "Florentine" to any dish served in a bed of spinach.
You'll find spinach in a number of dishes at Cucina Toscana, from capesante (sautéed scallops, shrimp, and calamari) to ravioli (mixed with ricotta, of course!) to pollo in saltimbocca (chicken with prosciutto, fontina, and zesty tomato sauce).
Craving some delicious greens? Come visit us for a delicious and fresh meal at Cucina Toscana and celebrate spring!
---
JOIN US FOR THE FINEST ITALIAN FOOD (AND WINE) IN SALT LAKE CITY
CUCINA TOSCANA
282 S 300 W
SALT LAKE CITY, UT 84101
PHONE: (801) 328-3463