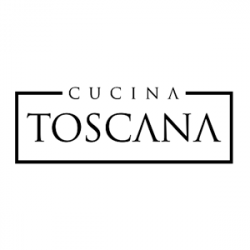 Latest posts by Cucina Toscana
(see all)
Frutti di Mare: All About Italian Seafood
Surrounded by the Sea
The Italian term frutti di mare means "fruit of the sea," and refers to seafood.
Geographically speaking, Italy is primed to feature seafood strongly in its cuisine. The characteristic boot-shape is surrounded by the Adriatic, Ionian, and Tyrrhenian Seas and juts into the Mediterranean Sea. All over the country, seafood figures prominently in Italian cuisine, prepared as antipasto or entrees.
Seafood in the Regions of Italy
Fish dishes are found all over Italy, featured in soups and stews.
In Northern Italian cuisine, fish is not as common, as the region is more mountainous than oceanic. However, along the coasts, you'll find dishes that feature shellfish. Due to its proximity to the Adriatic Sea, the Veneto region features fresh seafood such as shrimp, eel, clam, and fish. Liguria, along the western side, has offerings of swordfish, sea bass, tuna, and sardines.
In the Central region, Tuscany's western edge borders the sea and as such, you'll find popular seafood dishes such as fish stew cacciuccio alla Livornese. Also in Central Italy is the Marches, with a heavy seafood influence, seen in fish stew brodetto. Abruzzo and Molise, tucked between the mountains and the Adriatic Sea, also feature much seafood in their cuisine, along with rustic pastas and egg dishes.
Southern Italian cuisine, with the sea surrounding it, offers much in terms of seafood. In almost all regions of Southern Italy, you'll find grilled ocean-fresh seafood, such as fish fried in olive oil. Puglia, the "heel" of Italy's "boot," features hearty seafood dishes such as stewed or grilled mussels, octopus, and fish.
Sardinia and Sicily, the islands, also offer much seafood, combined with the influence of Greek, Arab, and Spanish cuisines. Spicy fish soup and spaghetti con bottarga (mullet roe) are popular choices.
Preparations
As with most of Italian cuisine, seafood dishes are simply prepared with a focus on the central product.
At Cucina Toscana, we offer a number of seafood dishes that allow the fish or shellfish to shine. The dishes are fresh, with simple preparation.
Our salmone carpaccio of smoked salmon, arugula, and fennel, places smoked salmon at the center. The same goes for our lobster and crab carpaccio (aragosta e granchio). The capesante is a cornucopia of seafood, with sautéed scallops, calamari, shrimp, and shrimp sauce.  For pasta, you'll find lump crab with our tagliolini. And for a true taste of the sea, try our linguini nere con frutti di mare – squid ink pasta with shrimp, calamari, mussels, lobster, and shrimp sauce.
To round out your meal, try our fresh fish of the day preparations – pesce al forno con porcini e piselli and pesce in umido with calamari, shrimp, clams, and scallops in spicy tomato sauce.
With the weather getting warmer, seafood is the best choice for a light meal, paired with a crisp white wine. Ready for a taste of the sea? Visit us at Cocina Toscana!
---
JOIN US FOR THE FINEST ITALIAN FOOD (AND WINE) IN SALT LAKE CITY
CUCINA TOSCANA
282 S 300 W
SALT LAKE CITY, UT 84101
PHONE: (801) 328-3463