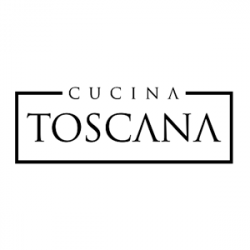 Latest posts by Cucina Toscana
(see all)
Flavors of Italian Cuisine
As with all great cuisines of the world, Italian cuisine is defined by a set of foundational flavors. In every step of cooking, specific ingredients come together to create the profile that we recognize as Italian cuisine. Today, we'll explore these flavors to examine what alchemy comes together to create Italian food.
Olive Oil
Olive oil is the staple oil in Italian cuisine. It is used in cooking, and finer versions of it are used in a dash to finish dishes or in a dip. Olive oil, which we explored previously, comes in many forms, and there are many incredible health benefits to it, high in antioxidants which contribute to heart health. Olive oil may be used to saute, or it may be used with a squeeze of lemon over greens. At the heart of every Italian meal, you're sure to find olive oil.
On the Cucina Toscana menu, you'll find olive oil drizzled over sliced tomatoes, fresh mozzarella, basil, and prosciutto in the caprese e prosciutto appetizer, or over smoked salmon, fennel, and arugula in the salmone carpaccio. It is also used as a foundation of many of our favorite entrees.
Basil
If there were one herb you'd attribute to Italian cuisine, it would have to be basil. This simple, ubiquitous herb brings a sharp, familiar freshness to any dish. Basil is used whole and fresh in the antipasti caprese, and it is also used in sauces to add another dimension of flavor.
Tomato
You've heard of the flavor concept umami, right? It's the sixth flavor – an indescribable combination of savory and sweet. Well, tomatoes are chockful of glutamates, lending that incredible depth of umami flavor to any dish. Tomatoes are popular in Italian cuisine, used raw and sliced in antipasti dishes and cooked down into delicious savory richness in sauces.
Come sample our tomato sauce at Cucina Toscana – you'll find it served with eggplant, various pastas, and accompanying seafood in our entrees!
Dry-Cured Meats
How does one begin to describe the earthy flavors of dry-cured Italian meats? Dry-cured meats are used in a variety of ways in Italian cuisine, lending a nutty protein element to any dish. You'll find pancetta cooked into the sauce for spaghetti carbonara, or the famous prosciutto served alongside salami and parmacotto on an antipasto platter.
Cheeses
Mozzarella, parmesan, ricotta, gorgonzola – the list goes on! Italian cheeses bring everything from richness to saltiness to sweetness to any dish. In sauces, softer cheeses create a silky, savory base for pastas. Accompanying dry-cured meats, cheeses lend a mellowing element for the distinct saltiness of the protein. The creaminess of cheeses bring textural diversity to dishes such as melanzane alla parmigiana – with eggplant and tomato sauce, ricotta stuffed with spinach into ravioli such as the tutta pasta. You'll find cheeses in almost every dish on the Italian menu – from first course to last – gorgonzola is often a favorite dessert cheese!
There is much, much more in terms of Italian flavor – and all together they create a perfect symphony. Join us, won't you, at our Italian table for more!
---
JOIN US FOR THE FINEST ITALIAN FOOD (AND WINE) IN SALT LAKE CITY
CUCINA TOSCANA
282 S 300 W
SALT LAKE CITY, UT 84101
PHONE: (801) 328-3463