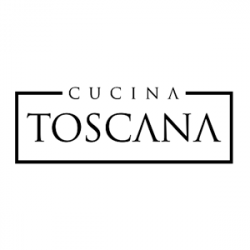 Latest posts by Cucina Toscana
(see all)
Italian Summer Cuisine
Summer is right around the corner, and warm weather brings a bounty of new ingredients. Italian food is traditionally known for hearty, comfort foods – often rich, cheesy, and served warm. But summer ingredients figure prominently in Italian cuisine as well. Today we'll take a look at the Italian table in summer – fresh, bright, and full of flavor!
Carpaccio
Carpaccio dishes are often made of raw ingredients. The term "carpaccio" came from a restaurant in Venice, served for the first time in 1963 and named for the Venetian painter Vittore Carpaccio. Beef carpaccio, made of thinly sliced raw beef and served with lemon, olive oil, and parmesan, got its name from Vittore Carpaccio's paintings, which often feature the colors red and white.
In summer time, carpaccio becomes a popular fixture of any Italian meal. These dishes are often prepared quickly, with fresh ingredients, and are served chilled. They've also taken on many different ingredients and configurations other than raw beef. At Cucina Toscana, we serve a diverse array of carpaccio dishes. You'll find salmone carpaccio (smoked salmon), carpaccio di tonno (tuna), aragosta granchio in carpaccio (lobster and crab), and barbabietole carpaccio (purple and golden beets).
Seafood
Traditional Italian summer cuisine is greatly influenced by the way Italians spend their summer. Many folks make their way to the sea or bodies of fresh water. As such, you'll see many seafood-based dishes in Italian summer cuisine.
You'll find pasta dishes with grilled fish or seafood, often paired with a chilled white wine. For warm summer months, we love our linguini nere con frutti di mare (squid ink pasta, shrimp, calamari, mussels, lobster, and shrimp sauce).  Our capesante is a great antipasti, comprised of sautéed scallops, shrimp, calamari, and spinach.
For main courses, we offer pesce al forno con porcini e piselli (seasonal fresh fish, clams, shrimps, and peas) and pesce in umido (fresh fish of the day, along with seafood such as calamari, clams, scallops, in a spicy tomato sauce).
Small Dishes & Fresh Produce
Even in warm weather, some traditional Italian dishes are mainstays of a meal. The focus on fresh produce is important in antipasti and primo dishes. At Cucina Toscana, you'll find the traditional caprese – sliced tomatoes, fresh mozzarella, and basil, with prosciutto. We also serve eggplant with fresh mozzarella and basil (melanzane alla parmigiana).
Italian salads are a great balance of fresh vegetables and great flavor. Our traditional Caesar salad is made tableside, and our mixed greens (la mista Italiana) get a boost from our house vinaigrette. For a burst of flavor, try our roasted purple and golden beets, served with arugula and goat cheese.
Prosciutto is loved year-round in Italy – and at Cucina Toscana too! The thinly sliced, cured meat is served on a platter with other favorites such as salami, parmacotto, and a selection of cheeses such as gorgonzola, fontina, and parmesan. This is a great way to start a meal, or as a light snack on a hot day!
We hope to see you at our table this summer in Salt Lake City!
---
JOIN US FOR THE FINEST ITALIAN FOOD (AND WINE) IN SALT LAKE CITY
CUCINA TOSCANA
282 S 300 W
SALT LAKE CITY, UT 84101
PHONE: (801) 328-3463