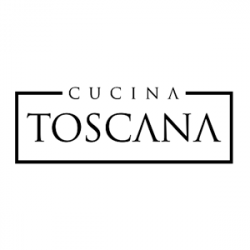 Latest posts by Cucina Toscana
(see all)
When we think of Italian meats and wines, we usually think of the classic dry-cured items, such as prosciutto or mortadella or salami, served with a fine glass of wine. But did you know that Italian cuisine showcases many other kinds of meats and wines cooked together?
The dry-cured items and chilled wines are popular during summer time, when they are easily taken on trips for picnics and outdoor meals. As autumn and winter approach, we explore the hearty and comforting combinations of meat and wine in Italian cuisine – many of which you may try off our menu at Cucina Toscana!
The Italian Meal Structure
In a previous post, we explored the Italian meal structure. As you recall, the earlier courses of the multi-course Italian meal consist of lighter fare.
The second course – secondi – consists of the heavier dishes, usually a fish or meat. At Cucina Toscana, our secondi menu spans chicken to veal to pork to steak. Let's take a look at some of the inspiration behind these delicious meat dishes!
Pollo Marsala
Marsala is the key ingredient in this chicken dish – a dry or sweet wine produced in Marsala, Sicily. Marsala is used in cooking because it adds a savory sweet dimension to any dish – especially when coupled with shallots, mushrooms, and herbs. Pollo Marsala – chicken with Marsala – is typically served as a flour-coated and braised chicken breast, with the enticing Marsala sauce.
Pollo Saltimbocca
Saltimbocca is a dish that consists of rolled pieces of meat – in our case, chicken – combined with herbs (sage or basil, typically), and marinated in wine, oil, or saltwater. Traditional saltimbocca alla Romana utilizes veal, prosciutto, and sage, but our version consists of chicken, fontina cheese, spinach, and covered in a zesty tomato sauce. (You may also try our veal in saltimbocca – though there is no wine in it!)
Maiale' de Grappa
Grappa is a grape-based pomace brandy, made of distilling skins, pulp, seeds, and stems of grapes leftover from the wine-making process. Grappa is produced primarily in Italy, though it may be found in Switzerland as well. Grappa may be used as a substitute of any wine in different kind of cooking, though it is usually simply drunk alone. Here at Cucina Toscana, our maiale' de Grappa dish consists of pork tenderloin, port, basil, and grapes – a unique take on a classic grape-based liqueur.
Costato di Manzo, La Chiantigiana
Chianti is the wine that's found at the heart of these two dishes – costato di Manzo and La Chiantigiana. Chianti is produced in central Tuscany, in the heart of Italy. You may recognize it as the traditional small bottle encased in a straw basket. Chianti is such a famous and traditional wine of Italy that there are many classifications of grapes, with varietals yielding many different flavors, bodies, and colors. Here at Cucina Toscana, we serve our New York steak with a Chianti demi-glace (a classic brown sauce) as Costato di Manzo and our La Chiantigiana – pork tenderloin medallions and porcini mushrooms – with a Chianti reduction sauce.
Other Wine and Meat Combinations
On our menu at Cucina Toscana, you'll find wines in a variety of other dishes. The combination of wine and meat brings out a richness and depth of flavor. In our Salmone Mostarda, you'll find salmon, prawns, and mustard cooked with cognac. Some of our favorite veal dishes, such as scallopine di vitello al limone, which is a delectable combination of veal, capers, lemon, and wine.
As autumn arrives in Salt Lake City, come visit us for a hearty meal with one of our classic Italian meat and wine combinations.
Cucina Toscana
Ready to choose your wine and meat combination? Reserve your table by calling (801) 328-3463
Reserve Your Table