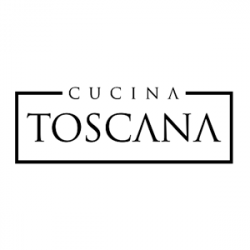 Latest posts by Cucina Toscana
(see all)
All About Italian Olive Oil
History of Olive Oil
Olive trees are native to the Mediterranean and have been used as a food source for centuries. As early as 6000 BC, olives have been turned into olive oil, according to archaeological evidence. Evidence has found that olive oil has been used across the Mediterranean, from Greece to Armenia.
Olive oil was used for cooking in ancient Roman cuisine, as well as other parts of the ancient world. It was also used for a great number of other things, such as fuel in oil lamps, in soap-making, for medicinal purposes, and as a part of religious rituals. Today, olive oil is still widely used and revered as one of the most delicious and beneficial oils in Italian cuisine.
Benefits of Olive Oil
Like our ancestors, we are well aware of the numerous benefits of olive oil, used both in our diet and in our daily life.
Olive oil's oleocanthal nutrient reduces inflammation, which may decrease the risk of breast cancer, while other components such as squalene and lignans have possible effects on cancer as well. The large amount of antioxidants and vitamin E in olive oil also contributes to minimizing the risk of cancer.
Olive oil also lowers our total blood cholesterol and prevents the formation of fatty patches. This helps to reduce the risk of heart disease and lowers our blood pressure. Using olive oil regularly in a diet has also contributed to a lowered risk of diabetes and osteoporosis.
How Olive Oil is Produced
After harvesting, olive fruit is crushed into a paste in a press, and then slowly churned so that oil droplets may accumulate and collect. To assure freshness, olives must be cold-pressed within the first 12 hours of being picked.
Following the oil extraction, olive oil is then subjected to a blind taste test to determine its grade. There are several different grades of olive oil: virgin (oil produced by mechanical means, with no chemical treatment); lampante (not suitable for human consumption); refined; and crude olive pomace (pressed pomace, the leftover paste from the first press of the olive fruit, mixed with other oils).
Virgin oil encompasses several grades: extra-virgin, virgin, and ordinary virgin. These are the ones used in cuisine.
How to Select Extra Virgin Olive Oil
Extra-virgin olive oil is the highest grade of olive oil. The standard of gauging an extra-virgin olive oil is that it must be flawless and its smell should remind you of olive fruit. Though this is not a very difficult standard to achieve, there are many extra-virgin olive oils labeled as such that do not make the grade.
Lynne Rossetto Kasper, host of the foodie podcast The Splendid Table, offers tips on selecting extra virgin olive oil – specifically "premium extra-virgin, estate-bottled oil." Kasper tells us to check for the date of the harvest of the olives – and not the date of bottling.  Look for Italian terms such as "racolta da," "annata," or "annata di produzione." Brands recommended by The Splendid Table include: Monte, Ravida, Olio Verde, and Laudemio Frescobaldi.
Unlike other finer food items such as wine and cheese, when it comes to olive oil, older is not better. Kasper notes, "Olive oil is in its prime for one year after harvest and pressing (which should happen immediately after picking)."
The flavor of premium extra-virgin olive oil is distinctive, and is often used to season rather than cook.
At Cucina Toscana, we use olive oil to season many of our dishes, such as the salmone carpaccio, caprese e prosciutto, capraccio di bue, spaghetti al crudo, and tagliolini with spicy crab sauce. Visit us for a taste!
---
JOIN US FOR THE FINEST ITALIAN FOOD (AND WINE) IN SALT LAKE CITY
CUCINA TOSCANA
282 S 300 W
SALT LAKE CITY, UT 84101
PHONE: (801) 328-3463