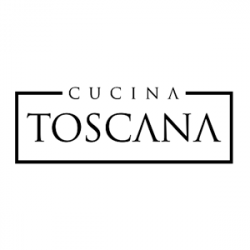 Latest posts by Cucina Toscana
(see all)
Downtown Salt Lake City Farmers Market Opens Saturday, June 13th!
We all know that fresh ingredients make the best food. So it is with that in mind that we are extremely excited for the start of this year's downtown farmers market. Since it began, the Downtown Farmers Market has become quite the SLC tradition. Even better, the market is located in historic Pioneer Park, right across the street from Toscana! The market is scheduled from 8am to 2pm each Saturday through October.
To celebrate the opening of the 2015 Salt Lake City Downtown Farmers Market, we decided to come up with the Top 3 Things we love about Farmers Markets!
1) Locally Sourced Food + Local Business
With grocery stores packed with fresh fruits and vegetables, what's the big deal with "eating local"? These are more that just buzz words. Eating local means that your food hasn't traveled hundreds or even thousands of miles to get to your mega mart shelves. From the moment fresh produce is picked, it's nutrients (vitamins and minerals) begin to break down. Grown within 100 miles of your front porch, this food is not only fresher tasting, but is also far more nutritious. Besides, how much do you know about the farming regulations in Peru?
2) In Season Fruits & Veggies always taste better.
Of course, you can walk through the produce section of your store and see strawberries in December but have you ever tasted one? If the fruit has any flavor at all, it's minimal at best. Same story for the nutrients. Strawberries just don't grow as well in December as they do in May. Not in the US at least. Kale, now that's a December crop and eating it when it's cold outside means you're getting the crisp leaves that kale is famous for. Eating produce the season it's grown means you'll get the tastiest specimens at the lowest possible price. Bonus, when it's grown in season and close to home, it stays fresh in your refrigerator longer too.
3) It's Good Clean Fun for the Entire Family

With an impressive list of vendors, the SLC Farmer's Market has something to spark the interest of everyone in your family. Stop in and check out Tea Leaves and Melody for a cup of Yerba Mate to get you going in the morning. Then Vive Juicery in the afternoon for a cool refreshment. Bringing the kiddos? There's an entire section dedicated to arts and crafts. There's even a little something in it for Fido and Fluffy at Pet Chef UTAH.
Now that you know and understand the advantages of eating locally grown produce when it's in season, come down and meet the farmers and other vendors who make it their business to feed you. Afterwards, don't forget to stop by Toscana for Salt Lake City's Finest Italian!