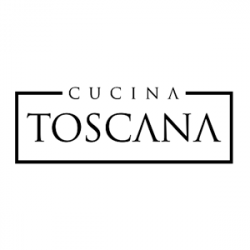 Latest posts by Cucina Toscana
(see all)
It's freezing out there! What's cozier than curling up with a good movie with the family  in the deep of winter? We've put together our top 5 films that feature Italian food. And how versatile Italian food is! We've got gangster films, kids' films, and of course, a film for foodies. And if these flicks get your appetite going for Italian, come by Cucina Toscana and let us satisfy that craving!
---
5. Lady & the Tramp (1955)
When has animated food ever looked so delicious? Everyone knows the famous spaghetti scene from Lady & the Tramp. This romantic musical comedy film was not an immediate hit in its time, but is now a well loved classic from Disney. The story centers around a middle-class Cocker Spaniel named Lady, who meets and falls in love with a mutt from the other side of the tracks, Tramp. The spaghetti scene is their first date together, a romantic night with music, wine, and of course, spaghetti and meatballs.
4. Home Alone (1990)
For kids of a certain generation, Home Alone is a holiday favorite. Kevin McAllister, age 8, is the runt of the family and constantly downtrodden. He can't even get his own cheese pizza at family dinner! By a strange twist of fate, Kevin gets his Christmas wish to make his family disappear, and through the course of his holiday, he grows up in his own way. In this classic scene, Kevin uses snippets from a rated-R gangster film he's not allowed to watch to intimidate the Little Nero's pizza delivery guy — who drops off Kevin's own cheese pizza.
3. Goodfellas (1990)
Director Martin Scorsese's mother plays Tommy's mom in Goodfellas. When Tommy and his friends show up at his mom's house in the middle of the night to find a shovel, she greets them in her bathrobe and insists they stay for a late night snack. And who can turn down Mom's delicious Italian leftovers? Even if you've got a body in the trunk of the car. It's especially hilarious when Tommy comes up with a story about roadkill to borrow his mother's sharp chef's knife.
2. The Godfather (1972)

Clemenza is the jolly right hand man of Don Corleone – and also he knows how to feed a room full of intimidating and hungry guys. After Don Corleone is hospitalized for an assassination attempt, everyone is staying on the Corleone compound. "Come over here kid, you might learn something," Clemenza tells Michael, "You never know, you might have to cook for 20 guys some day." Clemenza's recipe? Oil, garlic, tomatoes, tomato paste, make sure it doesn't stick, bring it to a boil, shove in all your sausage and your meatballs, add a little bit of wine, a little bit of sugar, and that's his trick.
1. Big Night (1996)
Big Night is one of the best food films ever made! It follows the story of two brothers who run an authentic Italian restaurant, competing against the growing commercialism of American-ized Italian food. One brother is a culinary genius, the other a dedicated restauranteur. To rejuvenate their restaurant and bring in new patrons, the brothers decide to throw a "Big Night," featuring the complicated pasta dish, il timpano. Whether the brothers succeed in their restaurant is up to fate – but there's no denying the success of Primo's dish.
Join us for the finest Italian food (and wine) in Salt Lake City
Cucina Toscana
282 S 300 W
Salt Lake City, UT 84101
Phone: (801) 328-3463