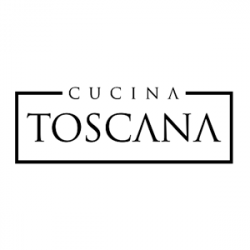 Latest posts by Cucina Toscana
(see all)
We just had Halloween in the US – but did you know that Halloween is rooted in ancient traditions that extend beyond just the 31st of October? Around the world, during this time, there are festivals and celebrations commemorating the spirit world and those who have departed.
In Italy, November 1 and 2, people celebrate All Saints' Day and All Souls' Day. This celebration is known as La Festa di Ognissanti, and it is a feast to celebrate all of the saints of the Catholic calendar. In fact, it is even a public holiday – schools are closed, businesses are shuttered for the feast. All Souls' Day, known as Giorno dei Morti (day of the dead), commemorates loved ones who have departed.
All Saints' Day – November 1
All Saints' Day has many names, such as All Hallows' Day, Hallowmas, and Feast of All Saints. The traditional of All Saints' Day extends beyond Italy and it was historically thought to have originated sometime in the 7th to 9th century. The tradition of this feast has been recorded many different places, from Turkey to Lebanon.
In Italy, All Saints' Day is celebrated on November 1. Writings traced back to 609AD are some of the earliest to mention All Saints' Day. Originally, All Saints' Day took place in the spring, but it was eventually moved to November 1 for reasons still unclear.
On All Saints' Day, observant Italians will visit their families and exchange gifts. For those who are named after saints, this is a day in celebration of them as well. In terms of meals, culinary traditions differ between regions In Liguria and Piedmont, a specialty for All Saints' Day is ceci con le costine, a soup made of chickpea, celery, carrot, onion, tomato, and pork rib. Il pane de morti, a sweet made of crumbled biscuits, raisins, sugar, cinnamon, and chocolate, is also popular on this day.
All Souls' Day – November 2
After All Saints' Day is All Souls' Day, the day to commemorate loved ones who have passed away. Families will visit their loved ones' gravesites, clean them, and leave traditional flowers – the chrysanthemum. Chrysanthemums, an autumnal flower, is often left on grave sites. They are not traditionally given as gifts to the living and are commonly used to decorate grave sites on All Souls' Day – though this practice is less common now than in the past.
All Souls' Day begins at dawn, with a requiem mass for the dead. Prayers and alms are given for the dead, as well as souls that are stuck in purgatory. All Souls' Day also has a major focus on food.
One tradition (which is found both in Italy and in other parts of the world) occurs at meal time. On All Souls' Day, people believe the dead return to visit: at meal time, they set a place for them at the dining table and leave bottles of water or wine for them to drinks. In Sicily, children leave their shoes outdoors, while praying to dead, hoping their shoes will be filled with sweets and goodies.
In Sardinia, families have banquets but do not clear the tables, leaving everything for spirits who visit at night. Like "trick-or-treating," children in this area will walk around knocking on doors, saying," Morti, morti" to receive cakes and sweets.
Sweets play a large role in the cuisine of All Souls' Day. In Perugia and Trieste, you'll find fave dei morti, a cookie to commemorate the dead. In Sicily, clove-scented cookies are made specially for this day. In Veneto, sweet almond fava biscuits, dulce de membrillo made with pulp of the mela cotogna fruit are a specialty on All Souls' Day. In this region, it is believed that fava beans are a direct line of communication between the dead and the living.
These old Italian traditions are carried on to this day through cuisine! Come visit us at Cucina Toscana for a hearty, autumnal Italian feast on these two old Italian holidays.