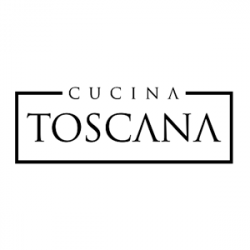 Latest posts by Cucina Toscana
(see all)
Her Early Life
Marcella Polini was born on April 15, 1924 in Cesenatico in the Emilia-Romagna region of Italy. During the years of war, Marcella's family lived on their farm in the northern region. In an interview on NPR, Marcella recalls the first Christmas after the Second World War, when her family returned home. "It was wonderful to be a family together in peace and having this food and having Christmas," she says. Marcella "remembers her tiny grandmother standing on a crate, rolling pasta into silky sheets nearly as big as a bedspread." However, at this time in her life, Marcella was not interested in cooking. Instead, she earned a doctorate in natural sciences and biology from the University of Ferrara.
Meeting Victor Hazan
Victor Hazan was born in Italy, but had been raised in New York. In the 1950s, Victor returned to Italy to write and eat – "he loved food so much he began planning his next meal before he'd finished the one he was eating." Marcella also recalls, "He was always talking about food. For me, a young woman, you think that someone who courts you would talk about other things, not food. Especially when you're not interested in food." Marcella decided it was time that she learned to cook to feed her young husband.
In 1955, Victor and Marcella were married, and the young couple settled in New York City.
Reflections on American Food
Marcella recalls the first time Victor took her to a supermarket in America. At the time, parmesan cheese was sold in metal containers and balsamic vinegar was not available. Marcella says, "I never saw a supermarket in Italy. The chicken, they were arriving from the farmer and they were alive. And at the supermarket they were very dead; they were wrapped; it was like a coffin. Everything was not natural."
Because her husband loved to eat so much, Marcella decided to learn how to cook, tapping into her memory for flavor inspiration.
Learning to Cook
While in New York City, Marcella Hazan grew to enjoy Chinese food, for its complex flavors. Victor suggested she take a Chinese cooking course – but after the cooking instructor went back to China, Marcella's fellow classmates asked her if she would teach them Italian cooking.
Marcella's cooking classes were profiled by Craig Claiborne, food critic at The New York Times. Shortly after that, Marcella invited him over for dinner and he proposed that she write a cookbook. To his surprise, Marcella turned down the offer, as she did not write in English. Victor, however, said that he could translate and edit.
And this is when a legend was born.
The Classic Italian Cookbook
Marcella Hazan's first book, The Classic Italian Cookbook, was published in 1973. She wrote several other books: More Classic Italian Cooking and Marcella Cucina. Her first two books were collected in a single volume in 1992, entitled Essentials of Italian Cooking. Hazan's cookbooks provide many important techniques, such as choosing vegetables that are in season and planning an entire meal around them; carefully matching pasta to sauce; and avoiding garlic presses.
Marcella's cookbooks are infused with her memories of eating in Italy as a young person and give descriptions on how food is eaten in Italy.
Victor and Marcella's marriage and literary partnership lasted over 50 years. Marcella Hazan passed away on September 29, 2013. Her influence continues today.
On Marcella Hazan, Craig Claiborne says, "No one has ever done more to spread the gospel of pure Italian cookery in America." 
Join us for the finest Italian food (and wine) in Salt Lake City
Cucina Toscana
282 S 300 W
Salt Lake City, UT 84101
Phone: (801) 328-3463