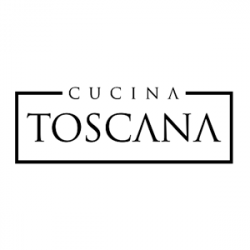 Latest posts by Cucina Toscana
(see all)
The Joys of Comfort Food
In the adorable Pixar animated film Ratatouille, there is a scene where the cruel restaurant critic Anton Ego sits down and takes a bite of ratatouille. From this one bite, he is transported back to his childhood, where his beloved mother serves him the same dish. Back in the present day, he drops his pen, astounded and overwhelmed with joy.
Comfort food, every cuisine has it – these are dishes that take us back to a certain place in time, dishes that have a level of nostalgia or sentimental attachment in our memories.
Comfort food is subjective, of course, depending on what we ate growing up and who made it for us. Regardless of the dish, the experience of revisiting our favorite comfort foods does exactly what it aims to do – comfort us, make us happy, warm, and safe. And in the depth of winter, isn't that what we're aiming for?
Why Italian Food is the Ultimate
Comfort food usually consists of a carbohydrate or starch, with a simple preparation. It is usually melting, oozing with cheese, flavored with specific, undeniable spices, baked, mashed, or warm. It may be a noodle soup that your mom made for you when you had a cold as a kid, or it may be the first baked macaroni and cheese you ever had.
What better candidate for comfort food than dishes in Italian cuisine? With many pasta varieties, cheeses, baked dishes, grilled dishes, and a harmonious combination of carbohydrate, flavor and texture, Italian foods generally rank at the top of comfort food lists.
Favorite Italian Comfort Food Dishes
Lasagna. Spaghetti and meatballs. Baked ziti and meat sauce. Pizza. Arancini filled with cheese. The list continues!
Sure, we're not kids anymore, but we can still reminisce and make some sophisticated versions of our favorite comfort foods. Marcella Hazan, America's eminent authority on Italian cooking, introduced the US to the best of Italian food – and some favorite elegant Italian comfort foods.
Who can deny her bagna cauda (anchovy and garlic dip) – a warm and salty dip, the perfect complement to vegetables? And what about crisp and toasty garlic bread, made of roasted garlic butter? Hazan also offers up pollo alla cacciatora, a stew of braised chicken and vegetables in a tomato sauce – hearty and rich. Serve this with a simple roasted potato, crisp and fluffy at the same time.
Italian- American chef Giada de Laurentiis also loves wintry Italian comfort foods, with a squash and vanilla risotto, turkey osso buco, and parsley and rosemary gremolata.
If this has gotten you hungry, and you're craving a comforting Italian meal, come visit us at Cucina Toscana! We've got delectable Italian dishes to keep you warm, full, and happy.
Join us for the finest Italian food (and wine) in Salt Lake City
Cucina Toscana
282 S 300 W
Salt Lake City, UT 84101
Phone: (801) 328-3463